Green Factoring™
Green Factoring™
- get an even better price while caring for the environment
Green Factoring™ is an initiative from Invoier, as the first finance company to offer even better prices on financing for SMEs! The service is suitable for companies that are already active in, or wants to take their first steps towards, a positive climate impact. 
How to qualify your company for Green Factoring™:
Fill out the form below

we take a look together at your current climate impact and see if any further measurements need to be taken or you can get started right away


you sell invoices just like you normally do, but now at an even better price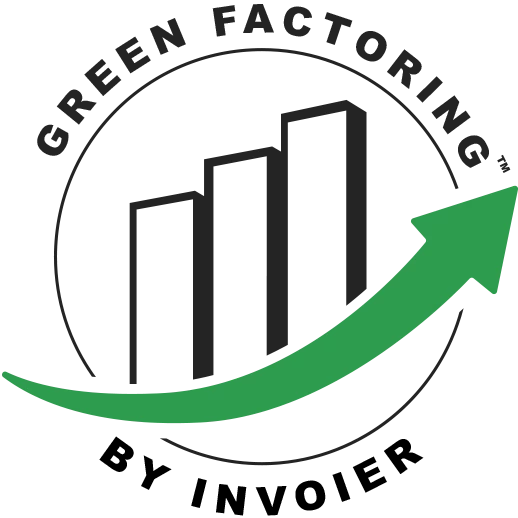 Green Factoring™
- get started directly!
Fill out the form and we will contact you shortly to help you to even better financing!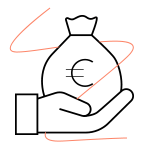 Better price
With Green Factoring™ you get an even lower priced financing - while doing something good for the environment!

As simple as always
When you sue the Green Factoring™ service, you sell your invoices just as usual. There is no difference - apart from an even better price.

Financing on equal terms
With Green Factoring™ your company can access "green capital", which is otherwise available only for larger companies.

Frequently asked questions
How fast can you expect to receive financing?
We start the processing as soon as all material has reached us. Usually it is enough that we receive your supplier invoice, but if you know that it was a long time since you sent in your financial statements, it speeds up the process if you also send in interim figures. The processing time is normally 24 hours before you can expect to receive a final credit decision.
How much can you finance?
We make an individual assessment of your company's credit space, but intend to help finance purchase amounts from SEK 50,000 up to SEK 30 million. You choose whether you want to finance one or more supplier invoices.
What is needed to apply for funding?
For companies in the financial sector, there are special requirements for customer knowledge. When registering an account, we will therefore ask a couple of questions regarding your business. By automatically retrieving information about your company through your organization number, we have designed the process so that it is experienced as simple and fast as possible. You confirm whether the information about your company is correct and answer a few additional questions (these questions concern the purpose for which you wish to use Invoier's services, as well as expected sales in the form of invoice sales). Invoier's KYC process follows the requirements of the Act (2017: 630) on measures against money laundering and financing of terrorism and Finansinspektionen on measures against money laundering and financing of terrorism and follows the same structure that most institutions apply in their more or less automated KYC processes.
Can't find what you're looking for?
We needed a stable and forward looking financial partner and Invoier has been perfect for us. Especially since they offer Green Factoring, which is totally in line with our green business idea.