SÄKERHET & INTEGRITET
Safe and smart
It should be safe, flexible and easy to use our services. We protect your information while you get fair and reliable prices for your invoices.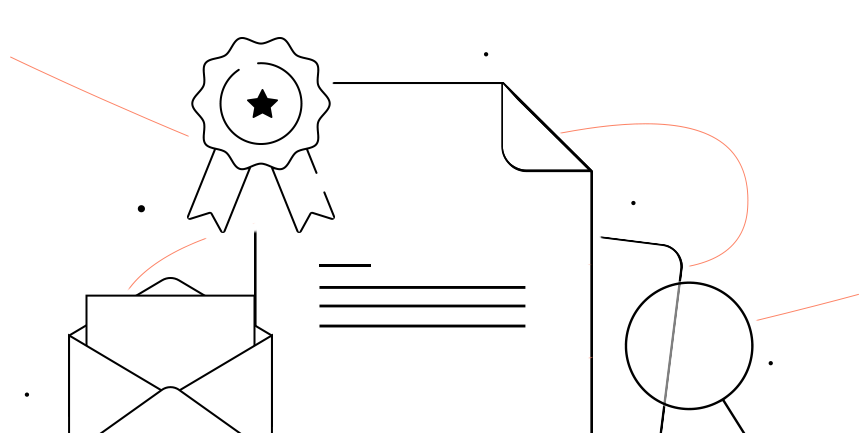 Security is among the things we prioritize the most and of course you wonder how we handle your data.
By default, Invoier encrypts all customers' data. All invoice trading can thus take place completely anonymously on the marketplace. Sellers and buyers of invoices usually do not know each other - from each side, Invoier is perceived as a counterparty in a trade.

The EU's General Data Protection Regulation (GDPR) is an important tool for knowing that companies handle customers' data correctly. Invoier has tools and routines to ensure that we comply with GDPR requirements. We are committed to helping our customers understand their rights and obligations under the GDPR.

Handling personal data at Invoier AB
For Invoier AB, org.nr. 559146-3327, Skeppsholmen 18, 111 30 Stockholm ("Invoier"), personal integrity is important. We strive for a high level of data protection. In this policy, we explain how we collect and use personal information. We also describe your rights and how you can enforce them.
What is personal data and what is the processing of personal data?
Personuppgifter är alla uppgifter om en levande fysisk person som direkt eller indirekt kan kopplas till den personen. Det handlar inte bara om namn och personnummer utan även om till exempel bilder och e-postadresser. Behandling av personuppgifter är allt som sker med personuppgifterna i IT-systemen, oavsett om det handlar om mobila enheter eller datorer. Det handlar om till exempel insamling, registrering, strukturering, lagring, bearbetning och överföring. I vissa fall kan även manuella register omfattas.
Personal data manager
För de behandlingar som sker inom Invoier AB:s verksamhet är Invoier AB personuppgiftsansvarig. Vilka personuppgifter samlar vi in om dig och varför? Vi behandlar i huvudsak ditt namn, personnummer, adress och kontaktuppgifter. Vi behandlar dina personuppgifter för att kunna erbjuda dig och det företag du företräder våra tjänster samt för att fullgöra våra skyldigheter enligt lag.
Third party partners
I en del situationer är det nödvändigt för oss att anlita andra parter, till exempel leverantörer av kreditinformation, privata och offentliga register och olika IT-leverantörer. De är då personuppgiftsbiträden till oss. Vi kontrollerar personuppgiftsbiträden för att säkerställa att de garanterar säkerheten och sekretessen för personuppgifterna. När personuppgiftsbiträden anlitas sker det bara för de ändamål som är förenliga med de ändamål vi själva har för behandlingen.
Parties who are independently responsible for personal data
Vi delar även dina personuppgifter med vissa andra aktörer som är självständigt personuppgiftsansvariga, till exempel kreditinstitut och banker som vi samarbetar med samt myndigheter när vi är skyldiga att lämna ut sådana uppgifter med stöd av lag eller myndighetsbeslut. När dina personuppgifter delas med en aktör som är självständigt personuppgiftsansvarig gäller den organisationens integritetspolicy och personuppgiftshantering.
How long do we store your personal information?
Vi sparar aldrig dina personuppgifter längre än vad som är nödvändigt för att uppfylla våra kontraktuella förhållanden mot dig alternativt så länge som det krävs enligt lagar om penningtvätt, bokföringslagar eller skatterättslig lagstiftning.
What are your rights as a customer?
Som registrerad har du enligt gällande lagstiftning ett antal rättigheter. Du har rätt till att få ett utdrag som visar vilka personuppgifter vi har registrerade om dig. Du kan begära rättelse av felaktiga uppgifter och i vissa fall radering.
Contact us with questions about how we process personal data.
If you have questions about how we process personal data, you are welcome to contact us at:
e-mail: privacy@invoier.com
Letter: Invoier AB
Att: Dataskyddsombud
Skeppsholmen 18
111 30 Stockholm
Ändringar av integritetspolicyn Vi kan komma att göra ändringar i vår integritetspolicy. Den senaste versionen av integritetspolicyn finns alltid här på webbplatsen. Integritetspolicyn gäller från 2020-03-20.

About this cookie policy
This Cookie Policy explains what cookies are and how we use them, the types of cookies we use i.e, the information we collect using cookies and how that information is used, and how to control the cookie preferences. For further information on how we use, store, and keep your personal data secure, see our Privacy Policy. You can at any time change or withdraw your consent from the Cookie Declaration in the footer. Learn more about who we are, how you can contact us, and how we process personal data in our Privacy Policy.
What are cookies ?
Cookies are small text files that are used to store small pieces of information. They are stored on your device when the website is loaded on your browser. These cookies help us make the website function properly, make it more secure, provide better user experience, and understand how the website performs and to analyse what works and where it needs improvement.
How do we use cookies ?
As most of the online services, our website uses first-party and third-party cookies for several purposes. First-party cookies are mostly necessary for the website to function the right way, and they do not collect any of your personally identifiable data.
The third-party cookies used on our website are mainly for understanding how the website performs, how you interact with our website, keeping our services secure, providing advertisements that are relevant to you, and all in all providing you with a better and improved user experience and help speed up your future interactions with our website.
What types of cookies do we use ?
Essential: Some cookies are essential for you to be able to experience the full functionality of our site. They allow us to maintain user sessions and prevent any security threats. They do not collect or store any personal information. For example, these cookies allow you to log-in to your account and add products to your basket, and checkout securely.
Statistics
These cookies store information like the number of visitors to the website, the number of unique visitors, which pages of the website have been visited, the source of the visit, etc. These data help us understand and analyse how well the website performs and where it needs improvement.
Marketing
Our website displays advertisements. These cookies are used to personalise the advertisements that we show to you so that they are meaningful to you. These cookies also help us keep track of the efficiency of these ad campaigns. The information stored in these cookies may also be used by the third-party ad providers to show you ads on other websites on the browser as well.
Functional
These are the cookies that help certain non-essential functionalities on our website. These functionalities include embedding content like videos or sharing content of the website on social media platforms.
Preferences
hese cookies help us store your settings and browsing preferences like language preferences so that you have a better and efficient experience on future visits to the website.
How can I control the cookie preferences ?
Should you decide to change your preferences later through your browsing session, you can click on the "Privacy & Cookie Policy" tab on your screen. This will display the consent notice again enabling you to change your preferences or withdraw your consent entirely.
Utöver detta använder olika webbläsare olika metoder för att blockera och ta bort cookies som används av webbsidor. Som besökare kan man ändra inställningarna för en webbläsare, så att den blockerar/tar bort cookies.
Essential cookies
Are used to deliver functionality on the web page and enable it to function as intended, both technically and from a user experience perspective. These cookies contribute to analyse visitor behaviour with the purpose of improving user experience, ensuring expected functionality.
Cookie subgroup
Cookies
Cookie type
Lifespan
Hubspot.com
__cf_bm
3:e part
1 dag
Google

_GRECAPTCHA

rc::a, rc::b, rc::c

3:e part

3:e part

179 dgr

beständing /session/ session

Invoier.com

Cookielawinfo_checkbox-necessary

cookielawinfo-checkbox-non-necessary

1:a part

1:a part

1 dag

1 år

doubleclick.net
test_cookie
3:e part
1 dag
Preference cookies
Preference cookies make it possible for a web page to remember information that changes the page visually or in behaviour, as for example chosen language options by the visitor.
| Cookie subgroup | Cookies | Cookie type | Lifespan |
| --- | --- | --- | --- |
| Invoier.com | _hjCookieTest | 1:a part | session |
Statistics and analysis cookies
Cookies for analysis help gather information about how visitors use the web page, as a basis to improve performance and functionality.
Cookies subgroup
Cookies
Cookie type
Lifespan
Invoier.com

__hssc

__hssrc

__hstc

_ga

_ga_#

_gat

_gid

1:a part

1:a part

1:a part

1:a part

1:a part

1:a part

1:a part

1 dag

session

179 dgr

2 år

2 år

1 dag

1 dag

Hotjar.com

_hjAbsoluteSessionInProgress

_hjFirstSeen

_hjIncludedInPageviewSample

_hjIncludedInSessionSample

_hjRecordingLastActivity

_hjSession_#

_hjSessionUser_#

hjViewportId

3:e part

3:e part

3:e part

3:e part

3:e part

3:e part

3:e part

3:e part

1 dag

1 dag

1 dag

1 dag

session

1 dag

1 år

session

HubSpot
hubspotuk
3:e part
179 dgr
Marketing cookies
These cookies contribute to tracking visitor behaviour on the web page, with the purpose of being able to deliver adapted functionality and content, based on the visitors' own choices, for example through retargeting.
Cookies subgroup
Cookies
Cookie type
Lifespan
HubSpot
__ptq.gif
3:e part
session
Google Ads
NID
3:e part
6 mån
Google

_gcl_au

pagead/1p-user-list/#

1:a part

1:a part

3 mån

session

Doubleclick.net
IDE
3:e part
1 år
Our partners
Invoier is funded by the EU and the Royal Institute of Technology (KTH). The project has received funding from the European Union's research and innovation program Horizon 2020. We operate with permission from the Swedish Financial Supervisory Authority and the Swedish Integrity Protection Authority.
Together we make your company reach new heights!