Press & Media
Press releases & Media coverage
Find the latest press releases and media coverage below,
as well as downloadable images and media contacts.
//
Hitta de senaste pressreleaserna, mediabevakningen samt
nedladdningsbara pressbilder och mediakontakter.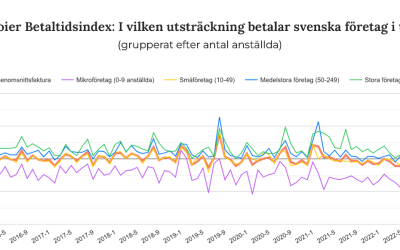 Betaltidsindex för 2022 visar på bekräftat trendbrott i svenska företags betaltider. Storföretagen har blivit allt bättre på att betala i tid medan de minsta företagen fortsatt är de allra bäst betalarna. En övergripande trend är att samtliga företagsgrupper blivit...