Press & Media
Press releases & Media coverage
Find the latest press releases and media coverage below,
as well as downloadable images and media contacts.
//
Hitta de senaste pressreleaserna, mediabevakningen samt
nedladdningsbara pressbilder och mediakontakter.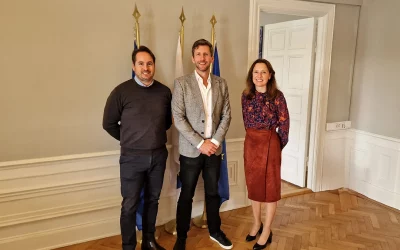 Det nya avtalet kommer att omfatta factoring, fakturahandel, och lån till svenska små och medelstora företag. Projektet får stöd genom InvestEU-programmet, som syftar till att mobilisera mer än 372 miljarder euro i ytterligare investeringar under perioden 2021–2027...