Create account
Create an account to see offers from our invoice buyers!
It can be difficult to understand what applies when selling invoices and it is often complex to compare different players. That is why we have gathered the necessary information here, so that you can feel safe when selling invoices through our marketplace. To see what price you can get, you need to create an account. It's free and only takes 2 minutes.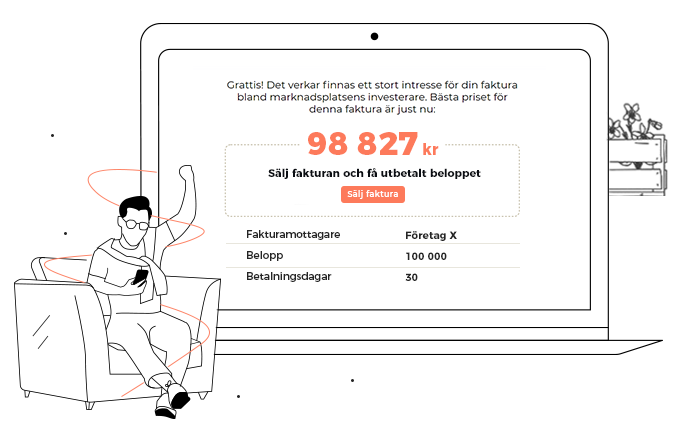 Creating an account:
Having an account is free of charge and without a commitment period
There is no requirement for you to sell an invoice
Invoier uses BankID to assure that only authorized people can use your account (signatories are required to create an account, but can subsequently invite more colleagues to use the account)
Want to know more about how factoring can be a good alternative for your business and what Invoier can do for your company?