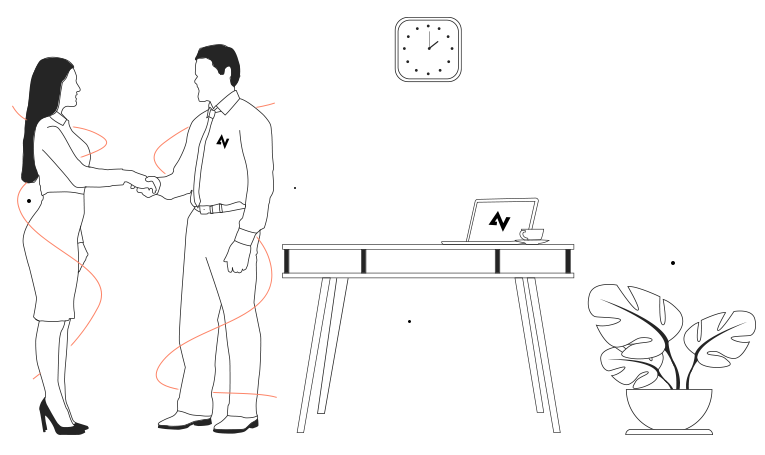 Invoier Partner
Get all your invoices financed on an ongoing basis
Get your accounts receivable financed directly with factoring, regardless of when your customers pay the invoices. 
Invoier Partner is a service for companies that want to automate most or all of their invoice management.

Money instantly
with factoring
Don't wait for payment until due date, get paid earlier and increase the company growth rate!

Automatic invoice management
We send out the invoices to your customer and handle the invoice until it has been paid. No more manual administration or postage fees for you.

Improved liquidity
Better cash flow means you can use the money for what really matters: the growth of your business.

Competitive prices
A competitive marketplace with many buyers means that you as a seller get the best possible price for your invoices.
Frequently asked questions
We already use invoice financing today. Why switch to Invoier?
Invoier is the first transparent marketplace för fakturaköp. Det innebär att det finns mängder av köpare på ett och samma ställe som tampas om att få köpa just era fakturor. Priserna pressas och ni som säljare får ut så bra pris som möjligt. Invoier sköter även fakturahanteringen gentemot er kund så att ni slipper både administration och portoavgifter. Utöver fakturafinansieringen hjälper vår riskmotor att flagga ert företags fakturor så att ni i god tid kan ta action om någon av era kunder inte förväntas betala en faktura i tid.
What does it cost?
As a seller, you pay no fees to sell an invoice. However, the amount you receive for the invoice is based on the current market price. On average, it is 97-99% of the invoice amount and depends, among other things, on how attractive the invoice is for the platform's various buyers.
What is needed to take part in the service?
For companies in the financial sector, there are special requirements for customer knowledge. When registering an account, we will therefore ask a couple of questions regarding your business. By automatically retrieving information about your company through your organization number, we have designed the process so that it is experienced as simple and fast as possible. You confirm whether the information about your company is correct and answer a few additional questions (these questions concern the purpose for which you wish to use Invoier's services, as well as the expected turnover in the form of invoice sales).
Invoier's KYC process follows the requirements of the Act (2017: 630) on measures against money laundering and financing of terrorism and
the Swedish Financial Supervisory Authority's regulations (FFFS 2017: 11)
on measures against money laundering and financing of terrorism and follows the same structure that most institutions apply in their more or less automated KYC processes.
Can't find what you're looking for?
To be able to offer the clients the payment terms they are used to is a must but that means we need a really efficient cash flow. I want to use our money not only once or twice per month, but rather maybe four or five times! 
Interested in getting all invoices financed through factoring?
Let Sebastian tell you more! Sebastian has many years of experience from the financial industry with a focus on corporate financing and always helps to find the solution that suits your company best.