Stockholm-based fintech company Invoier, who has built and established a marketplace for fair and transparent trading of invoices, has secured a EUR 4.1 million equity funding by EU's innovation organization, the European Innovation Council (EIC) Fund.
European small- and medium-sized enterprises (SMEs) are forced to pay up to 60% for working capital, which is negatively impacting the possibility for growth and their competitiveness. This is what Invoier has set out to change by providing a marketplace where SMEs convert invoices into working capital. The marketplace is built on a unique AI-based risk assessment method, making it possible for professional investors to enter a new asset class and bid in real time. The aim is to change the behaviour and challenge the EUR 3,000 billion factoring market by creating a fair and transparent marketplace through technological innovation..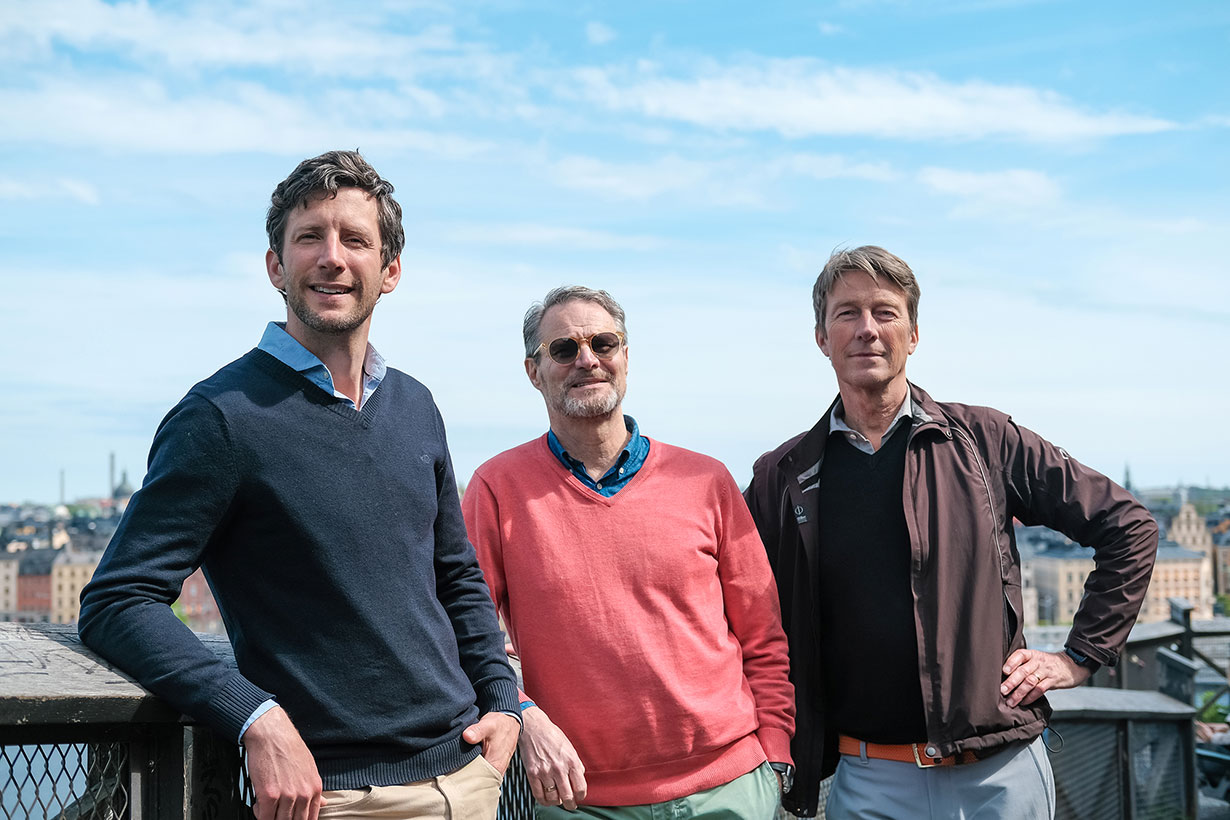 "
Stéphane Ouaki, Head of the European Innovation Council (EIC) department and Chair of the Investment Committee of the EIC Fund, says: "I am glad to announce the EIC Fund support to this disruptive company aiming at creating new strategies to improve SMEs competitiveness. Thanks to a cutting-edge tool, Invoier enables a more focused and accurate risk assessment."
The parties will jointly address the European market and successively continue the expansion towards a fair and transparent global factoring spot market, based on advanced risk prediction. The ambition is to empower European SMEs, making them more competitive, improving their possibilities to grow and in turn providing new job opportunities.
"
Small and medium-sized enterprises are the core of the European economy, constituting more than 25 million companies and accounting for over two-thirds of the workforce. Making sure these companies have fair opportunities affects millions of people and we are more than pleased to have the opportunity to contribute in this way, says Fredrik Mistander, CEO and Co-founder, Invoier.
The EIC Fund investment comes in addition to the grant funding. Invoier was indeed previously funded by the EIC Accelerator programme, which identifies and supports breakthrough technologies and innovation in startups and SMEs, as one of 8 Swedish companies selected for blended finance. EIC Fund investments are preceded by a rigorous evaluation by external experts, a due diligence process overseen by the EIC Fund Investment Committee and a final decision by the EIC Fund Board of Directors.
The founding partners at Invoier have a strong background in financial services, tech and startups and consists of Fredrik Mistander, serial entrepreneur with a background in tech, Anders Råge, previously vice-President at Nordnet and Fredrik Severin, experienced in VC/PE investments and fund management.
About the EIC Fund:
Established in June 2020, the European Innovation Council Fund (EIC Fund) is a breakthrough initiative of the European Commission to make direct equity and quasi-equity investments (between €500.000 and €15 million) in European high impact, deep tech start-ups and scale ups. The EIC Fund provides patient capital and invests in companies from any sector, across all EU countries and countries associated with Horizon 2020.
The EIC Fund aims to fill a critical financing gap and its main purpose is not to maximise financial investment returns, but to have a high impact by accompanying companies with disruptive technologies in their growth. Its objective is to crowd in market players, further sharing risks by building a large network of capital providers and strategic partners suitable for co-investments and follow-on funding. The Fund pays particular attention to empower and support female founders as well as contributing to reducing the innovation divide among EU countries. Read more about EIC >>
About Invoier:
Invoier has developed Sweden's only real time marketplace for invoices. The purpose is to enable better conditions for financing and growth of small- and medium-sized companies, as well as opening up the market for a new asset class for investors. The technical foundation of the offer consists of a unique AI-engine risk assessment method. Invoier started in 2018 in Stockholm and has been financed by the EU and KTH, acting under the permission of Finansinspektionen, Sweden's financial supervisory authority.
Read more about Invoier >>
Fredrik Mistander, Invoier