Invoier Order Financing
when you want to finance specific purchases
Is suitable when:
you wish to finance larger purchases or stock. Maybe you would also like to improve the possibilities of cash discounts for international purchases.
Benefits of Invoier Order Financing:
Finance the entire supplier invoice
Make the purchases now, the supplier gets paid immediately
Postpone payment for your own purchases up to 120 days
Avoid administrative invoice handling towards your customers
Invoier Partner
when you want ongoing financing
Is suitable when:
you want to grow faster and avoid waiting for customers' payments or you want to offer extended credits to your clients. Get all your invoices easily financed on an ongoing basis with factoring.
Benefits of Invoier Partner:
Instant price quote
Fast payments
No hidden fees
Choose whether you prefer to be the sender of the invoices or if you would like for us to handle it for you 

om du föredrar att vi hanterar det åt dig

Avoid reminder handling and following up on payments from your customers
Get a free counseling session
Henrik hjälper små- och medelstora företag att hitta bästa finansieringslösning, oavsett storlek på företaget och bransch. Vi hjälper till kostnadsfritt – kontakta Henrik!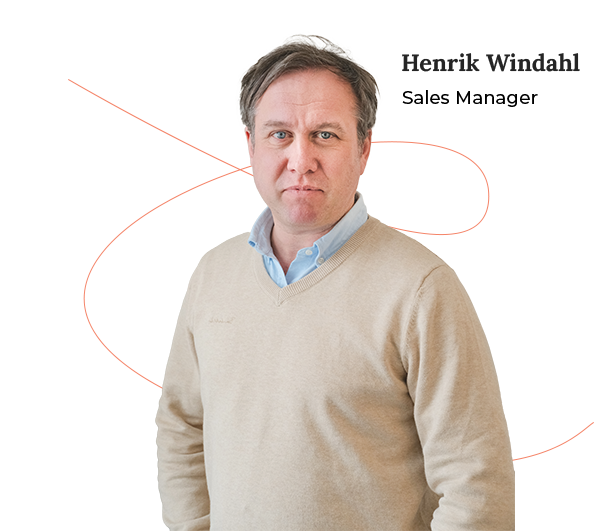 Liquidity contribution
Do you temporarily have higher costs that are hindering you in different ways in your daily operations and that could be solved through a temporary financial contribution?

Growth
Are you forced to pause the growth due to having to wait for the customers to pay? Maybe you would prefer to invest in new equipment, hire more staff or accept new contracts today?

Seasonal variations
Does your business have extensive variations through seasonal sales, which makes it difficult to handle the liquidity on an ongoing basis?

Contract financing
Do you have subscription customers and would prefer to receive the yearly sales immediately in order to reinvest earlier?